Carpet Removal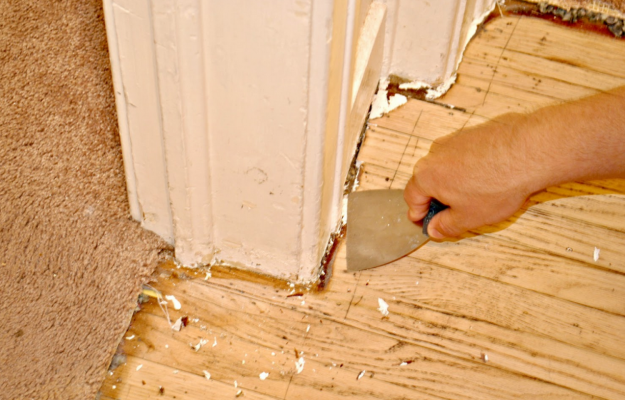 The removal of carpet may not be the most pleasing task yet it is the first step to exposing potentially rich and beautiful hardwood floors covered for many a year. We carefully remove and properly dispose of your old carpeting. The benefits are immediate. A cleaner and healthier floor surface is now ready to restore.You the homeowner may wish to undertake this task yourself and we can offer direction. Most find this though to be a challenge greater than initially thought. The difficulty of removing the smooth edge without damaging self and floor is the first thing.
Second the hundreds to thousands of embedded staples within the floor surface itself can take an eternity to remove. Again, not damaging the floor when removing the staples is near impossible. Third the disposal of a fair amount of carpeting requires not only a truck but this then must be delivered to an official "Transfer Station" where a dumping fee is required to dispose of it.
Our experience has shown that many will attempt this once only to resolve to have us remove and dispose of the carpeting from then on in. Our acquired methods, techniques and tools enable us to safely remove and dispose of your carpeting in ways you may be unable to.
Most homeowners find it more cost effective to have us remove the carpeting. The savings in time, frustration and disposal as well as minimal damage to the hardwood floor, well make up for the nominal fee for carpet removal.
---